The Sandman Will Keep You Awake - The Loop
Play Sound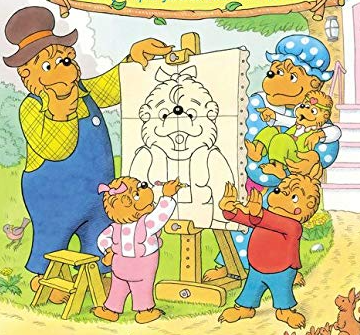 Rules for Images uploaded to the Berenstain Bears Wiki
Images uploaded to the wiki not following these rules, will be deleted.
1.- No inappropriate pictures.
2.- When uploading images please be descriptive and use a name and description that makes sense.
Titles such as "Vlcsnap-2020-04-02-18h36m18s677.png" make it hard to keep the Wiki organized.
Usually a good practice is to name them by the place/character that is being shown in the image.
3.- No fan art images.
4.- No unrelated images in the wiki pages, they may however, be used for personal user pages.
5.- Captions are not recommended.